Five ways to advocate with and for girls in your GB group!
Published on October 9, 2019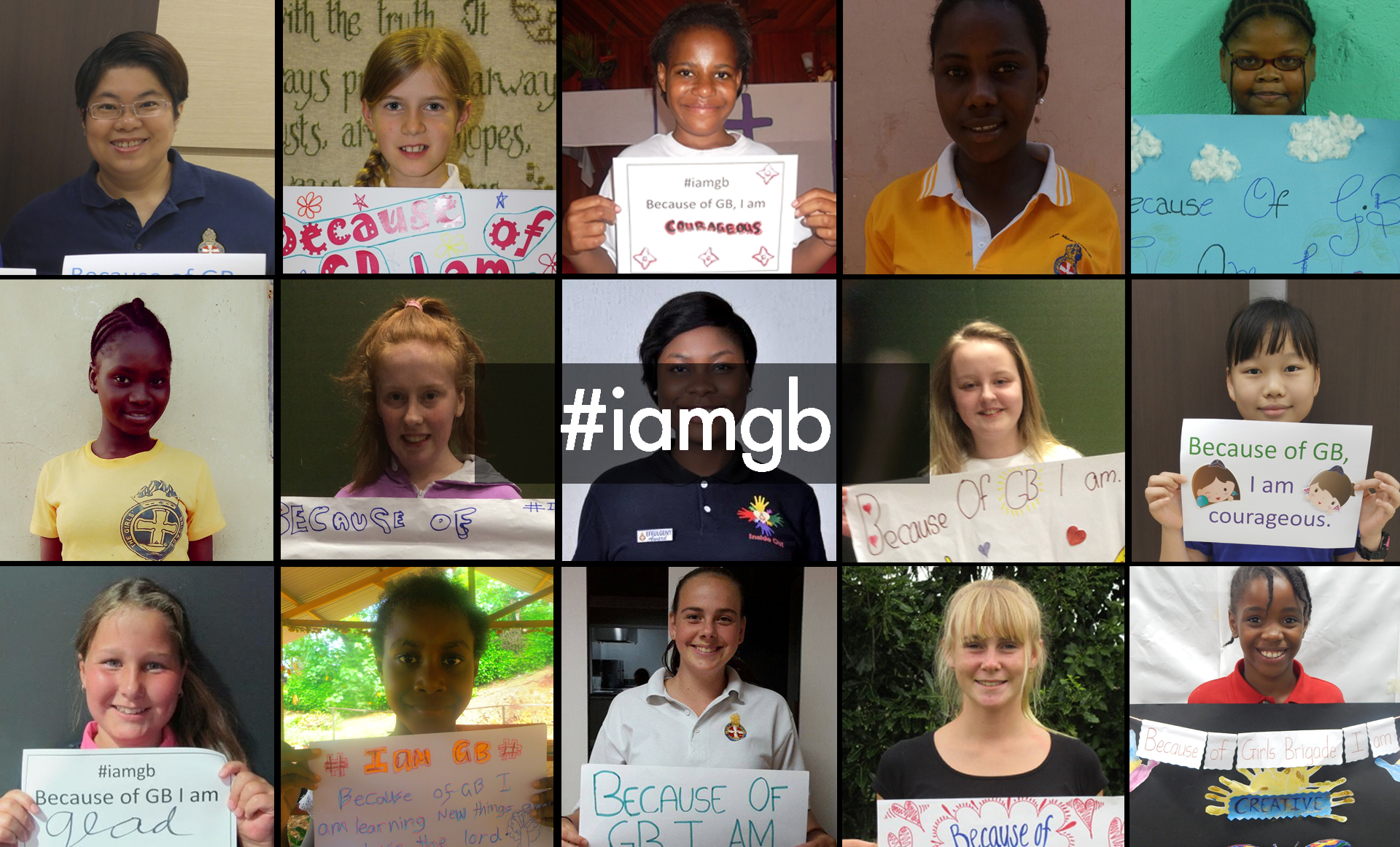 Friday 11 October is the UN's International Day of the Girl (IDG2019)! As part of a GB global family, let's celebrate and champion the value of girls across the world.
Here's five creative ideas for how your GB group can celebrate the potential of girls and advocate with and for girls around the world throughout the year!
1. Share GB International's #iamgb film
Because of being part of the GB family, girls from across the world have shared that they feel confident, courageous, loved and accepted. What an incredibly positive message for GB to share on social media and even with your girls during your GB night! View the film here.
2. Use the Raising Hope advocacy toolkit
Launched last year, GBI's Advocacy Toolkit can help GB members to impact the world they live in by transforming injustices in their own communities. The free resource can be used by leaders to facilitate sessions with girls and young women (10-18s). Each of the six sessions contains creative activities with a Biblical focus including games, art, team-building, discussions and creative prayers and explores how Girls' Brigade members are and can be advocates of God's hope and life in our world today.
Through this resource, young people will gain an understanding that advocacy is not just a one-off initiative or campaign – it is part of our rhythm of discipleship with Jesus who calls us to 'live justly' every day.
You can download the resource for free here.
3. #HopeEndures: Prayers for Nigeria resource
Written by two of our GB Advocates in Nigeria, the Hope Endures resource will help you pray for Nigeria and all the people affected by Boko Haram's violence. The programme and prayer resource can be adapted for all age groups and includes, creative prayer stations, Sarah's story of hope (Sarah is a GB member who was abducted by Boko Haram in 2017 and later released), Being a girl – a creative activity helping girls understand the challenges of girlhood in Nigeria and Girls Speak Out – photos of GB Nigeria members and their hopes for the future
Download the free #GBHopeEndures: Prayers for Nigeria programme resource here.
4. Participate in the Thursdays in Black campaign
It is estimated that 1 in 3 women worldwide have experienced either physical and/or sexual intimate partner violence or sexual violence by a non-partner (not including sexual harassment) at some point in their lives.
This is not OK.
Today on International Day of the Girl, GB International declares its support for the World Council of Churches' global movement resisting attitudes and practices that permit rape and violence and to show our solidarity for women who are resilient in the face of injustice and violence.
Find out more about the Thursdays in Black movement here.
5. Learn about the lives of GB girls around the world
Which country wears fuchsia polo shirts? Which country has over 800 languages? Which country has a section for women 55 years and over? In which country do members regularly attends the Queen's Birthday Parade? Which country has more than 20,000 members?
GBI is a huge family. We have so much in common around the world and yet each of us is a little bit different. In our Spotlight Fact Sheets we are taking a look at the way GB works in different countries around the world.
Download our activity sheets for free here.