An Advent message from International President, Priscilla Penny
Published on December 6, 2019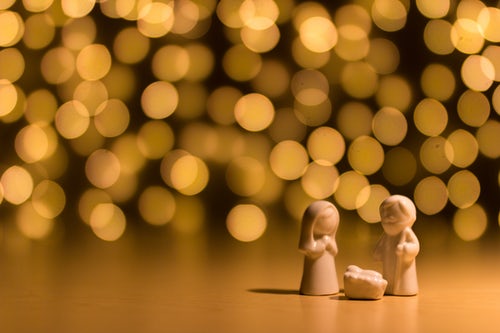 To my GB family all around the world,
Season's Greetings
Where has the time gone, we are already in Advent 2019! We thank God for His mercies throughout 2019.
God has been doing amazing things in The Girls' Brigade this year. Thank you and well done to all our Volunteers /Officers, who have given their time, energy and resources to help share the Hope Story, #GBcares.
As we enter into the Advent period and prepare our hearts for the birth of our Lord Jesus Christ, may we remember to slow down from all the holiday preparations and parties, take a deep breath and reflect the reason for the Season!
Isaiah 9:2-7, gives us the Promise of Hope, " …And he will be called Wonderful Counselor, Mighty God, Everlasting Father, Prince of Peace. Of the greatness of His government and peace there will be no end."
Life with all its challenges, God will always take us through and in one word the Answer to all our Sorrows and Joys, is JESUS.
In this name we have Hope for HELP in any situation, Hebrews 4:16:- "to come boldly unto the throne of grace, that we may obtain mercy, and find grace to help in our time of need"
In this name we have Hope to OVERCOME any challenges that come our way. 1 John 5:4 – "and this is the victory that overcomes the world, even our faith"
In this name, we have Hope that we will have POWER to do what we are supposed to do. Seeing our weakness as the entry point of God's strength gives access to His power! 2 Corinthians 12:9 says, "My grace is sufficient for you: for my strength is made perfect in weakness."
In this name, we have Hope for ETERNITY, for life after death. It is a confident expectation of the ultimate "tomorrow". Romans 15:13 "May the God of Hope fill you with all joy and peace, as you trust in Him, so that you may overflow with hope by the power of the Holy Spirit"
So let's not forget the reason for this holiday season…JESUS.
HAPPY HOLIDAYS
PEACE, LOVE AND JOY,