Appointed as a ONE CHAMPION Because of GIRLS' Brigade…
Published on May 17, 2019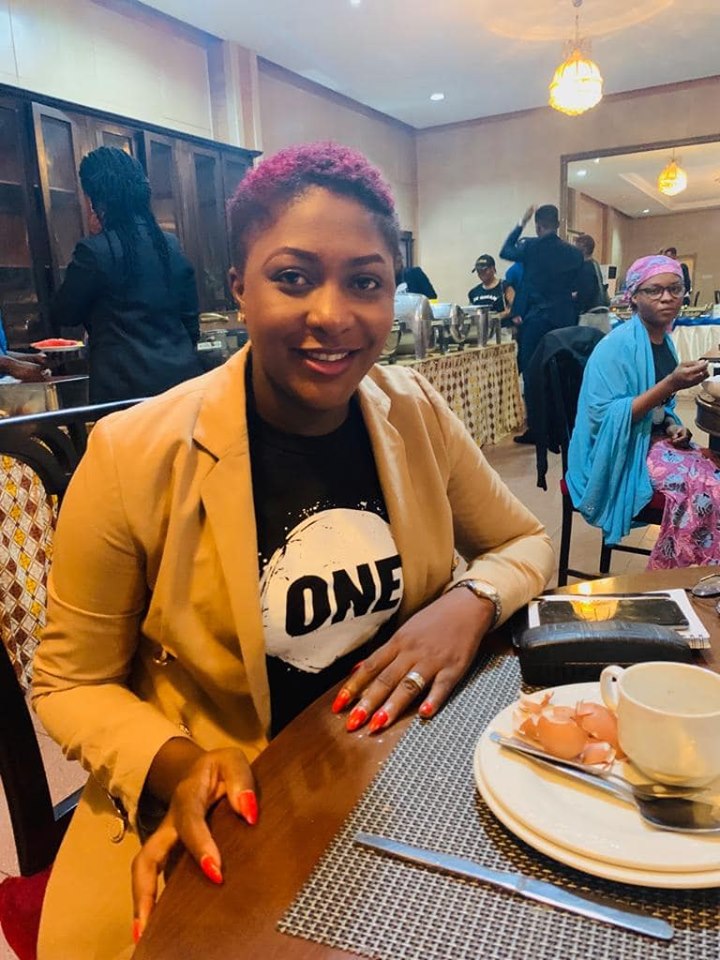 Girls' Brigade my blessing and testimony
It found me in a local community, taught me about Christ, responsibility, leadership, discipline, self-control, self-esteem, love, kindness, service, teamwork, programme planning and execution… And too many others to mention.
Girls' Brigade gave me exposure from moving around my State to other States in the Country, 27 actually. The first time I boarded a plane was because of GB and consequently visited several countries.
I have learned so much from all of these exposures, one I will never forget is South Africa 2013. I saw young girls like me controlling sound systems, computers and projectors – things that at that time in my circle were mostly left for the boys to do. There was a shift in my way of thinking that has remained with me till date.
I have worked directly with over 1700 girls, with over 9000 indirectly, established 6 Companies (GB clubs) and strengthened over 10. In my 13 years of volunteering as a young leader I have planned national and international conferences, organized rallies and campaigns. These have led to creating awareness of the need to educate girls in local communities and placing over twenty underprivileged girls on educational scholarships.
Girls' Brigade has connected me with highly placed personalities, one of such paved way for me to gain employment in a highly competitive sphere. Today I have friends and sisters from around the globe courtesy of GB.
Girls' Brigade sums up my life in its entirety. Everyone that knows me knows how I come alive whenever I begin to talk about Girls' Brigade.
I write today because GB has yet brought about another blessing to my life. I recently got appointed as a ONE CHAMPION to work with ONE for the next year. I got this position using my work in the Girls' Brigade for the application, 50 of us were selected out of 2877 people that applied.
I count it a rare privilege to which I intend to give my best.
ONE works to end extreme poverty, fight social injustice and give everyone equal opportunity. I am expected to harness what I do in GB with these mentioned above.
I hope to get maximum support from all of you to achieve this.
Thanks
Ruth, Girls' Brigade Nigeria