Follow GBI's journey at the United Nations in NYC!
Published on February 24, 2019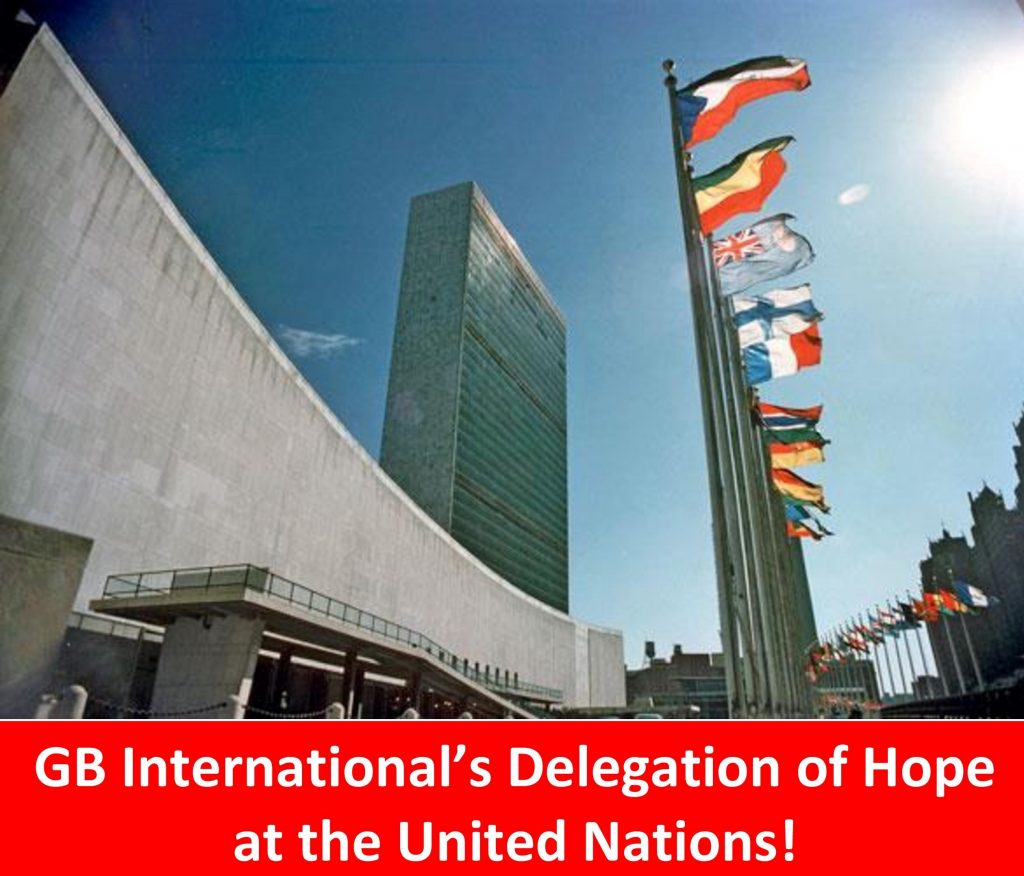 From 9 to 17 March, members from the International President's Team are attending the UN's Commission on the Status of Women in New York City. During this week, the 'Delegation of Hope' will be attending different workshops and events, participating in negotiations on gender policy and networking with other NGOs passionate about turning up the volume of hope for girls.
What is the Commission on the Status of Women?
The Commission on the Status of Women (CSW) is the principal global policymaking body dedicated to gender equality and advancement of women with over 4000 activists and government officials attending. The Commission meets annually for a period of 10 working days each March in New York to evaluate progress on gender equality, identify challenges, set global standards and formulate concrete policies to promote gender equality and advancement of women worldwide. You can read more here.
Attending CSW enables GB International to contribute its unique faith-based Gospel hope perspective, influence global policies affecting girls and women and network with high-level individuals and organisations leading to collaborative partnerships.
Who is part of the GBI's Delegation of Hope?
Representing GB International at the United Nations is International President, Mrs Priscilla P. Penny (Zimbabwe). She is accompanied by International Treasurer, Mrs Betty McComb (England & Wales) and two International Vice- Presidents – Ms Quindell Ferguson (Caribbean-Americas) and Dr Claire Rush (Europe). The team has been preparing for this exciting opportunity for several months including participating in several seminars and online calls.
What are the goals of the team?
In 2019, the team has three key strategic goals:
1. Inspire – The Delegation of Hope will inspire others about GB's 126 years of ministry amongst girls across 50 countries as well as the positive impact of Christian faith-based movements for girls.
2. Connect – The Delegation of Hope will connect with other people and organisations to build foundations for relationships and increase the potential for collaboration.
3. Understand – The Delegation of Hope will form a better understanding of how GB and its members could use the CSW and other UN initiatives to maximise its influencing potential to turn up the volume of hope for girls.
Girls' Brigade International President Mrs Priscilla Penny from Zimbabwe shares: 'We thank God for this tremendous opportunity to turn up the volume of Gospel hope for girls in this influential global forum. Being recognised by the United Nations will amplify GB International's platform to advocate for and with girls on gender justice issues and help empower girls to transform their communities. As one of a few UN recognised Christian organisations focussing on transforming girls' lives, Girls' Brigade has a huge opportunity to show how faith can make a difference in the lives of girls.'
How can you follow and support GBI's Delegation of Hope journey?
The Delegation of Hope is representing you at the United Nations and would love to involve you in the journey. Here's three simple ways which you and your GB company can get involved: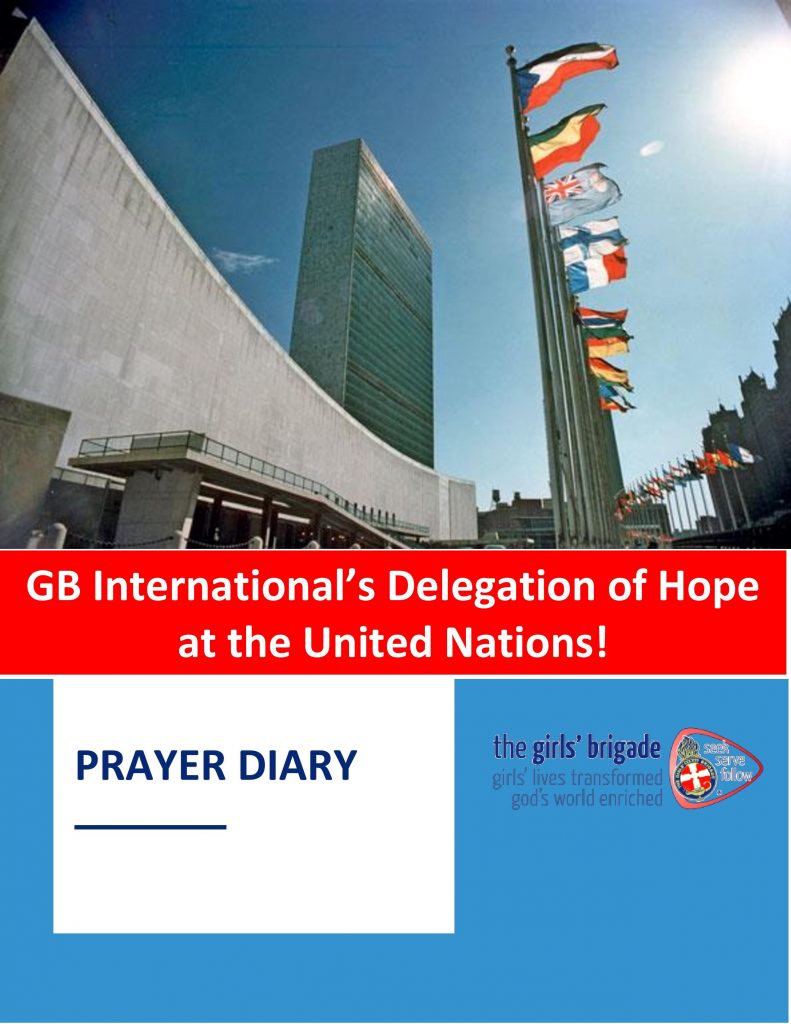 1. Pray – the team needs your prayers. Please download the prayer diary which provides more info about the schedule. Please cover the team in prayer.
2. Follow – Good wifi depending, the Delegation of Hope is planning to update the GB Worldwide facebook page with short films, photos and updates. Join the facebook page and follow along. Why don't you engage your GB group with some of the photos and prayers?
3. Share your advocacy stories – We want to hear stories about how GB companies and national boards are challenging injustices that girls are experiencing so we can share this great work with others. Please complete the questionnaire here.