Ideas Worth Sharing and Voices Worth Hearing – ICGB 2018
Published on September 5, 2018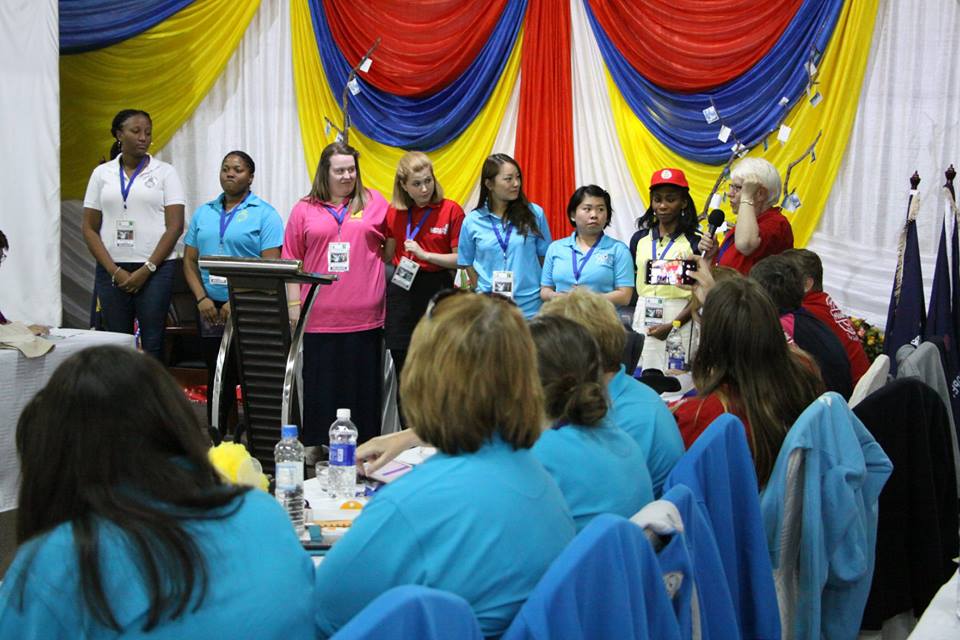 Ideas Worth Sharing and Voices Worth Hearing were two new additions to ICGB this year and enabled members to challenge and inspire the global GB family with new ideas and initiatives. Mirrored on the popular TED talks, each speaker had 10 mins to communicate an idea that could make GB more fruitful and overflowing.
As a result of feedback from The Gathering 2017 in Ghana, The Voices Worth Hearing slot focussed on amplifying the voices and ideas of 18-35s leaders. Speakers included Hui Ting Lee (24) and Ching Yee Tay (29) from GB Singapore who challenged us about how to use digital media more effectively in Girls' Brigade and Safiya Da Silva (29) from GB Trinidad & Tobago who shared about an innovative Caribbean-Americas community outreach project.
Reminding us that 1 in 4 people experience poor mental well-being, Jessie Emms (21) from GB England & Wales shared her passion about how Girls' Brigade can help turn up the volume of hope for girls in this area and challenged us not to perceive it as a taboo subject.
Ayana Graham from GB Jamaica and Nicola Watson (24) from GB Northern Ireland facilitated a joint talk on strategies to empower younger leaders. Both are involved in leading youth empowerment initiatives in their own GB countries. Ayana, who is 25 years old, is the Vice-President of Jamaica.
Miriam Waapera from GB Nigeria, who delivered an excellent talk on the importance of girls' education, shared how the experience impacted her: 'I never imagined that I would have the opportunity to deliver a presentation at ICGB; this meant a great deal to me.'
IPC was committed to ensuring our younger leaders' voices were amplified at ICGB; we have heard and listened to them. Now the challenge is to respond.
Claire – IVP Europe Fellowship