IPC 2019 – an overview
Published on September 2, 2019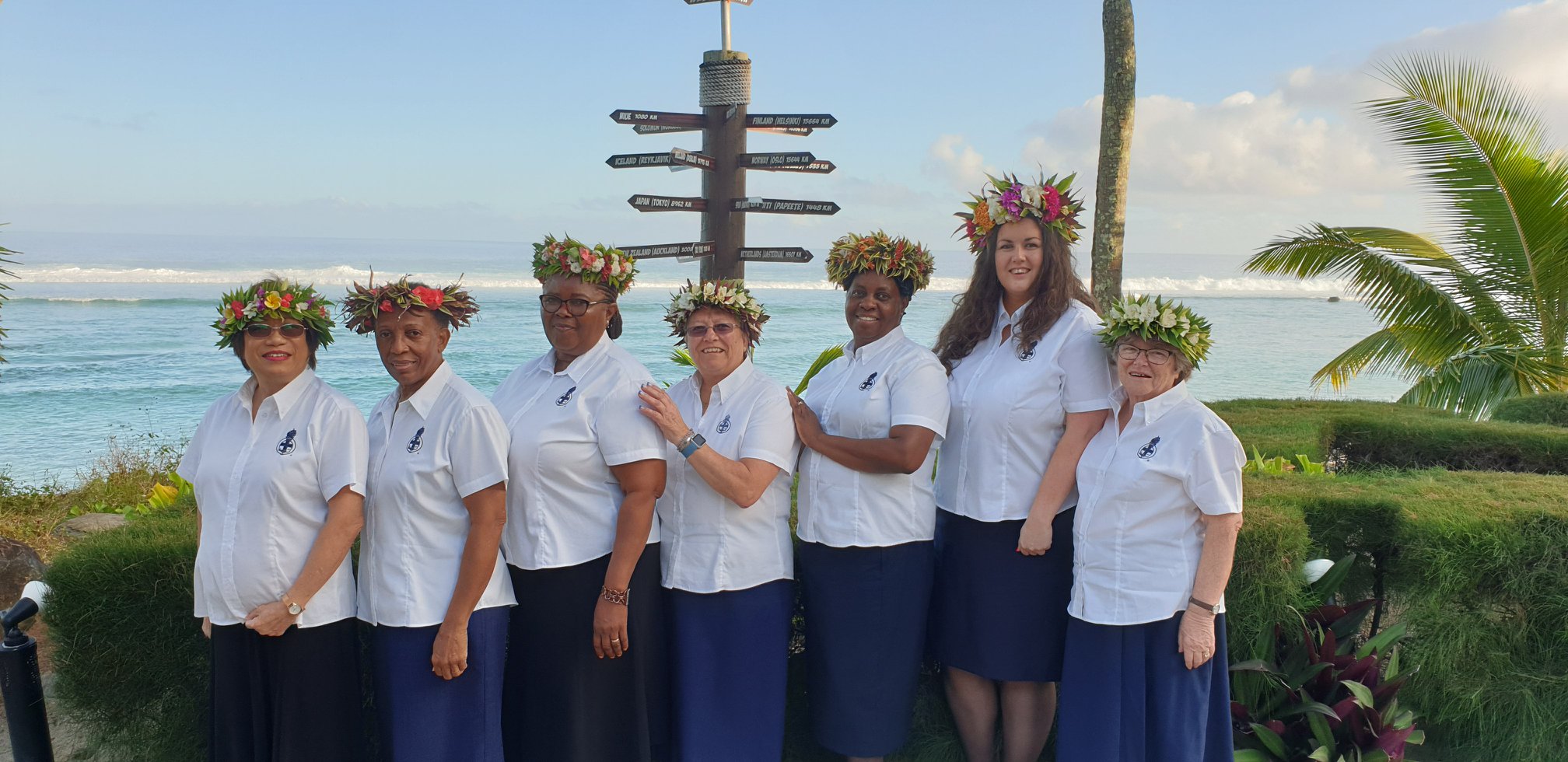 From 8th July to 12th July 2019 the International President's Committee met in the Cook Islands for their annual face to face meeting.
The agenda included things such as strategy, mission development, ICGB 2022, Advocacy and so much more.
Read on to find out more about IPC and for an overview of each day.
So who and what is the International President's Committee (IPC)?
The IPC is composed of the International President and Treasurer and an International Vice-President (IVP) representing each of the five fellowships. It is the trustee board of Girls' Brigade International and is tasked with deciding strategy and ensuring good governance over the charity. This (mainly) elected body, composed of volunteers, is also here to serve you and support your national leadership teams. The team meets quarterly over skype as well as one annual face to face meeting per year.
You can see the current GBI leadership team here.
6th July – Arrival day
The International President's Committee arrived in the Cook Islands for their annual meeting. And what a beautiful welcome by Tangi and all the other faithful leaders; fresh orchid flower garlands. The warm welcome from GB sisters on Saturday night revived everyone after a long journey.
One thing on the agenda for the week was discussing how God's mission of GB can help girls experience life to the full in Jesus and develop to God's full potential. One of the highlights at the airport was seeing two young women Naomi and Mitah, who attended The Gathering 2013, become part of the Cook Islands national leadership team! Such an encouragement!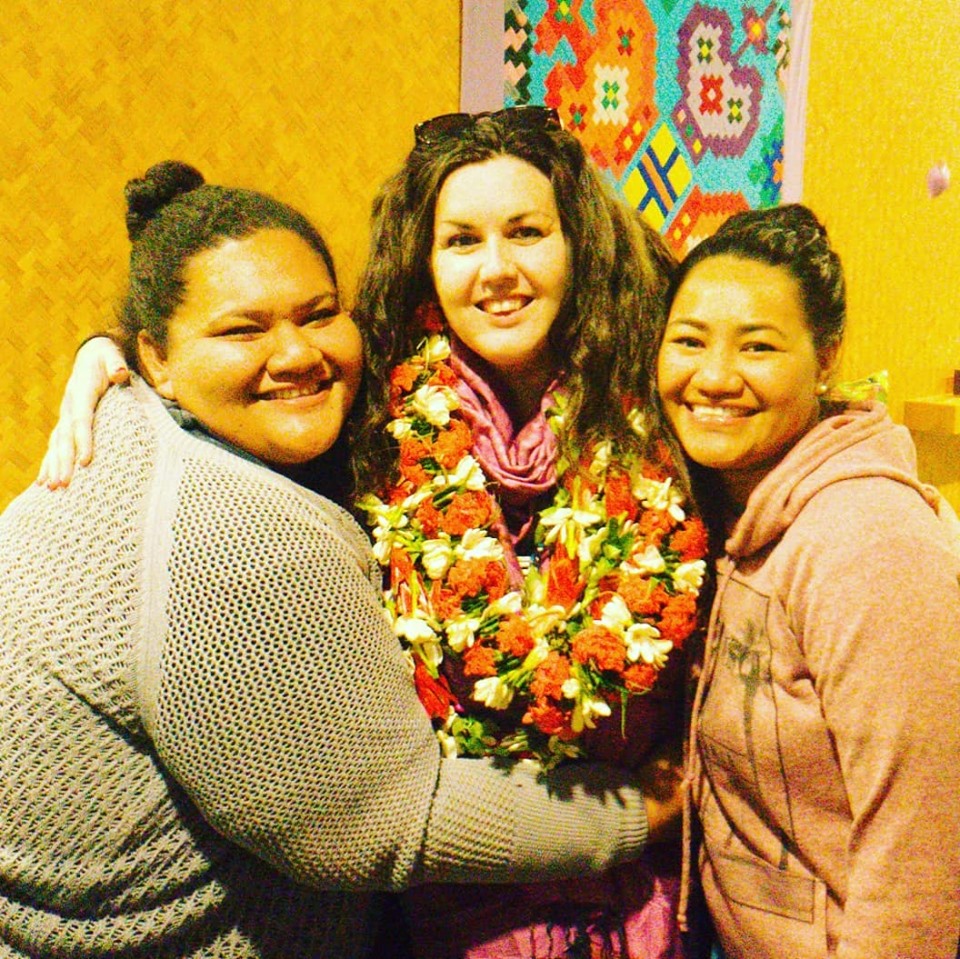 8th July – Day 1
The IPC team was ready to go in their cosy meeting room. Today they reviewed the GBI strategic plan, evaluated the impact of attending CSW63 (Commission on the Status of Women) and discussed new global research reports that could help Girls' Brigade remain relevant and vibrant. A full and productive day!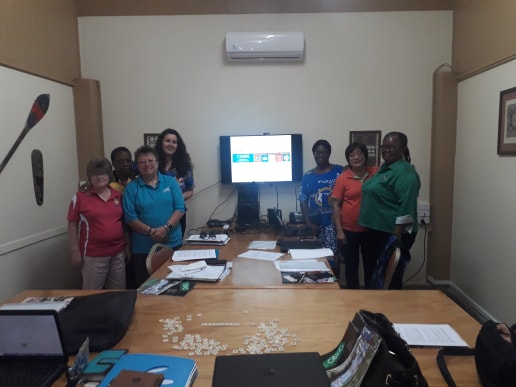 After a long productive Board meeting, they joined 4 groups from GB Cook Islands for a fun sunset beach clean-up. IPC enjoyed spending some time with the girls and leaders as they giggled, shared stories and looked after God's creation.
Creation Care is an important passion GB International President Priscilla. How are you looking after the environment in GB? Please email us to share your stories .
9th July – Day 2
The International President's Committee (IPC) had a productive second day meeting from 8.30am to 5pm; the agenda included discussing capacity building, resource mobilisation and advocacy with and for girls. They also explored the importance of evaluating the needs of each Fellowship and responding accordingly. GB International is here to serve and support each and every Girls' Brigade Country.
After a second day of intense meetings, it was a blessing for the IPC to be invited to a Polynesian themed cultural evening by the GB Cook Islands national leadership team. An opportunity to build relationships, encourage each other, explore opportunities, have fellowship together and… even test their dancing skills!
10th July – Day 3
'How beautiful on the mountains are the feet of those who bring good news, who proclaim peace, who bring good tidings, who proclaim salvation, who say to Zion, "Your God reigns!' – Isaiah Ch.52.7.
IPC are thankful for each and every GB leader across the world who are bringing the Good News by helping girls and women encounter Jesus. You are hope-bringers!
Today's discussions were around finance and admin.
11th July – Day 4
Each morning the IPC had devotions before their business meeting. GB prayers that were shared on Facebook were used as part of the devotions on the Thursday.
It is estimated that 1 in 3 women worldwide have experienced either physical and/or sexual intimate partner violence or sexual violence by a non-partner (not including sexual harassment) at some point in their lives.
This is not OK.
On 11th July for the business meeting, IPC wore black to declare its support for the World Council of Churches' global movement resisting attitudes and practices that permit rape and violence and to show our solidarity for women who are resilient in the face of injustice and violence.
Find out more about the Thursdays in Black movement HERE.
As it was the penultimate meeting day, the International President worked the IPC hard into the evening to ensure they achieved the business agenda. Takeaway pizza balanced with some yummy fresh fruit was served! It was an exciting day planning future events and resources for GB members.
12th July – Day 5
Before the business meeting, IPC met Minister Mac Mokoroa from the Cook Islands Ministry of Internal Affairs
It was great to speak about the positive impact of Christian faith-based youth organisations with him. They discussed how GB gives girls confidence and equips them to step into leadership. He recognised that GB is equipping women for leadership and influence and to make a difference in the wider world. Minister Mokoroa was very excited about GBI gaining consultative status with the UN and the fact it is taking its place on the global stage.
Wouldn't it be amazing to see a woman from the Cook Islands become the first female PM… after having been invested in by GB?!? With so many amazing young women in GB Cook Islands, we don't think it will be long until this is a reality!
14th July – Final day in the Cook Islands
The IPC attended the Cook Islands church parade and said their goodbyes. They were blessed by the warmth and love they experienced during their stay and will cherish the memories.
Thanks to everyone who prayed for IPC and for all the lovely messages received before, during and after the meeting.