Trip to Kalina Village, Papua New Guinea
Published on April 28, 2015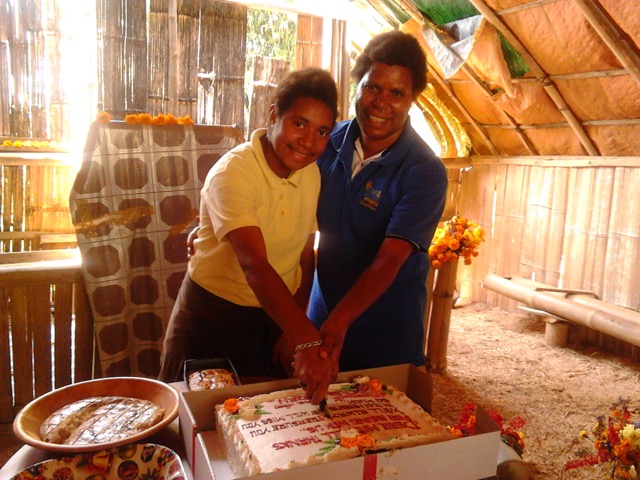 On Saturday 21st March 2015 the Hagen Urban Girls Brigade Company decided to go to Kalina Village which is situated  5-6 kilometers  outside  the town of  Mt. Hagen in the Western Highlands Province of Papua New Guinea. The purpose of our going was twofold.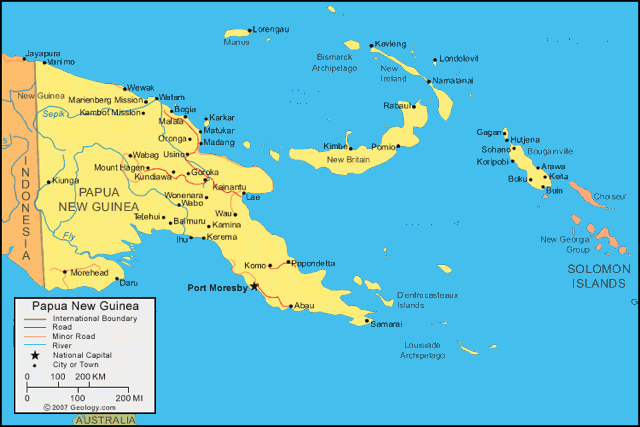 Firstly to farewell and have prayer dedication for one of our senior members and upcoming leader (Mitchell Sati) who was going back to Telefomin with her parents.  Telefomin is a very isolated province and it is difficult to get there.  We ordered a cake and shared it with the girls for her farewell and had gifts presented by the company and individuals also. We presented a card which the girls designed as part of their activity. It was really encouraging and the girls enjoyed the program.
The second purpose was to do awareness on the work of Girls Brigade.  The greatest opportunity we had there was to share the word of God. Joy Robert, a Girls Brigade Leader and a young prominent woman preacher, shared on "How to develop inner beauty that pleases God." We were blessed with the message and thank God for His word.
After the message we had time to share GB information.  I talked about:
What is Girls Brigade
When did it start?
Which Countries are involved?
How does the program work?
Who can join?
How to start a company and whom to contact if they wanted to start a company etc….. ( I left my contact with them)
As an outcome of the awareness we have 10 – 15 girls coming from Kalina every Saturday to our meeting.  They also requested to start a company next year.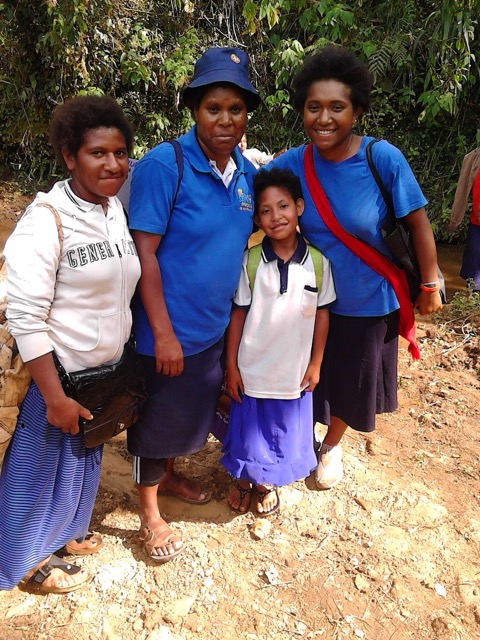 After that we had sports and fun time. We closed the day with Bung lunch which is contributed and shared by everyone. The mothers in the village helped to get lunch prepared and we had a great time. At 2:00pm we left Kalina for home.
Heather Heather Mapusiya
GB Leader
Papua New Guinea.
This is a story about Girls' Brigade Pacific
Girls' Brigade Pacific is represented in 10 countries in the Pacific, each with their own unique culture. As a Christian Organisation we provide activities that will provide the girls with values and life skills, as they develop spiritually, physically, educationally and socially.
International Vice President: Renelle Nealle