LEAD//FOLLOW online equipping webinar for leaders – Empowering the next generation of GB leaders
Published on April 28, 2021
Join with Ruth Chikasa, GB International's Ambassadorial Patron and former GB International President, to explore how we can empower the next generation of GB leaders.
Saturday 26 June 2021, 0700-0830 & 1300-1430 (BST, UK time)
Please check the time in your own country here
(be aware we are now on BST not GMT)
You can book online here: https://forms.gle/HutAc7HcQw4josCb8
Booking will close on Wednesday 23 June at Midday UK time.
The webinar will be led by Ruth Chikasa.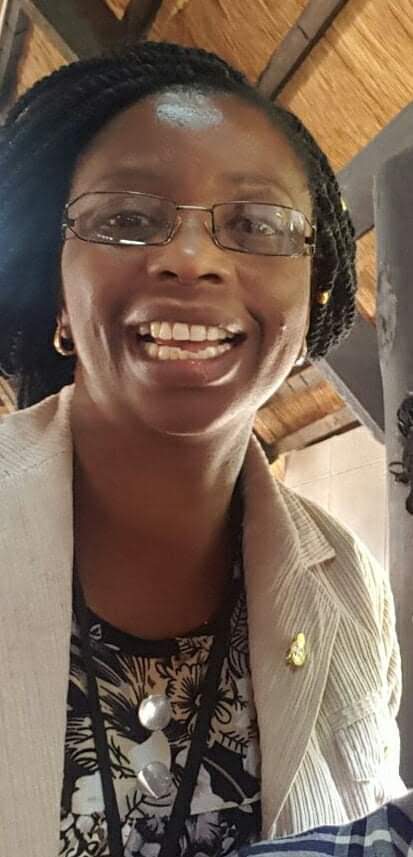 Ruth brings great passion for the inclusion of young people in mission today and tomorrow. Having started her journey in the Girls' Brigade at a tender age of 5 in a small town called Chingola in Zambia, Ruth has not looked back since then, rising through the ranks of GB and holding various leadership roles including that of National, Africa Fellowship and International president portfolios. Currently, Ruth is serving as Ambassadorial Patron for GB International. In all her time of service as leader, Ruth believes passionately in the potential of young people and that the leadership of today, should and must tease out and develop that potential for the benefit of the organization as well as the community. In this vein, she believes that leadership development of the next generation of leaders begins with the participation of young people in programme development and their eventual inclusion in GB management.
Ruth brings vast experience of leadership and management from her work as Country Director for Foundation for Better Health, a community-based organization working to bring safe motherhood practices as well as water and sanitation health in the disadvantaged communities in Zambia.  In addition, her position as Regional Director for The Dreyfus Health Foundation, has further sharpened her leadership and management capacity to harness, train and mentor future leaders.  All in all, Ruth believes in having a central mission and ethos "Prepare our young people today for a better world tomorrow". Ruth lives in Lusaka, Zambia with her husband Abraham.
The webinar will explore the following questions:
What does empowering the next generation of GB leaders mean?
Why is succession planning important and Biblical?
Why do some people finding passing on the baton of leadership challenging?
What are the benefits of inter-generational leaders?
How can we provide space for younger leaders to grow and flourish in GB?
What are some practical steps that GB leaders can take at local, national and international level?
LEAD//FOLLOW is a series of online equipping webinars for GB leaders and officers which will run from September 2020 to June 2021. Each webinar will be led by expert facilitators inside and outside the GB family and are free for GB leaders. The 90 min webinar will be held by Zoom and accessible to GB leaders to join live online.
Please note that spaces on each webinar is limited and will be allocated on a first come, first served space. Please only book if you're able to attend.
If you're a registered GB leader/officer, you can book online for this webinar here: https://forms.gle/HutAc7HcQw4josCb8
Please note the different time zones below:
On the day, please ensure that you're logged into the Zoom call ready for the meeting to begin about 5-10 minutes before. Zoom is a really easy piece of software to use. Here is how you can download the software to your computer in advance. It's best to use it with a laptop with a webcam. We'd love to 'see' you!
Please contact girlsbrigadeworldwide@gmail.com if you have any problems.