LEAD//FOLLOW online equipping webinars for leaders
Published on August 14, 2020
GB International is pleased to launch LEAD//FOLLOW; a series of 10 monthly online equipping webinars for GB leaders and officers which will run from September 2020 to June 2021.
Each webinar will be led by expert facilitators inside and outside the GB family and are free for GB leaders. The 90 min webinar will be held by Zoom and accessible to GB leaders to join live online.
Details about the first webinar has just been released and booking is now open here.
Rhythms of Grace: Soul care & leadership
Are you tired? Worn out? Nearly burned out? Then let's take time to explore the rhythms of unforced grace that Jesus spoke about and the important place of rest & recreation in our lives. This webinar will explore some practical tools to enable you to prioritise intimacy with God in your leadership and life.
Saturday 5 September
0600 – 0730 (GMT) – suitable for Asia and Pacific Fellowship leaders
1200 – 1330 (GMT) – suitable for Africa, Caribbean-Americas and Europe Fellowship leaders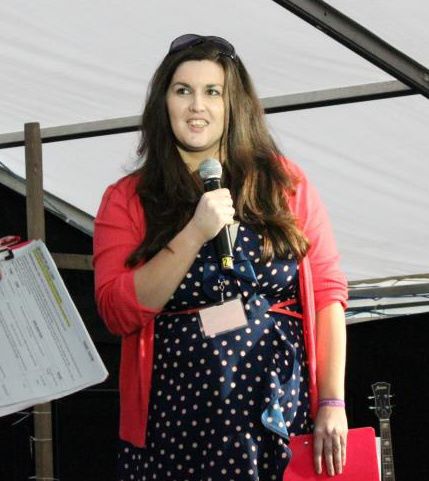 The facilitator is Dr Claire Rush who has been a Vice-President of The Girls' Brigade International (GBI) since 2014. Passionate about leadership development, Claire has led leadership equipping workshops & events in over 18 countries. Committed to mentoring female leaders, Claire co-curates Renovo, a new annual retreat style gathering, for female European mission leaders. Claire has also been part of the teaching faculty of the International Leadership Institute's History Makers since 2012. She works for Girls' Brigade Ministries and is a volunteer leader in a GB company in Northern Ireland where she lives by the sea. She has recently completed running 100km in a month for charity – she could barely run 30s secs a year ago!
International President Mrs Priscilla Penny shares: 'We're delighted to be offering a series of high quality training and equipping sessions to our GB leaders around the world. In 2019, The International President's Committee made leadership development and discipleship a pillar in its strategic plan 2019-2022 following feedback from ICGB 2018. We pray that these events empower our leaders in core skills and support them in their God-given calling to invest in girls and young women.'
The equipping webinars are not meant to replace any national training programmes but encourage a culture of continuous learning in GB. The webinars will acknowledge the difficult and challenging context that COVID-19 has created as well as explore the new mission opportunities available too.
Please note that spaces on each webinar is limited and will be allocated on a first come, first served space. Please only book if you are able to attend.
If you're a registered GB leader, you can book online for this webinar here.
On the day, please ensure that you're logged into the Zoom call ready for the meeting to begin about 5-10 minutes before. Zoom is a really easy piece of software to use. Here is how you can download the software to your computer in advance. It's best to use it with a laptop with a webcam. We'd love to 'see' you!
Please contact home@gbworldwide.org if you have any problems.
Look out for more details about future online equipping webinars for leaders.