New Girls' Brigade opens on the Solomon Islands
Published on November 3, 2015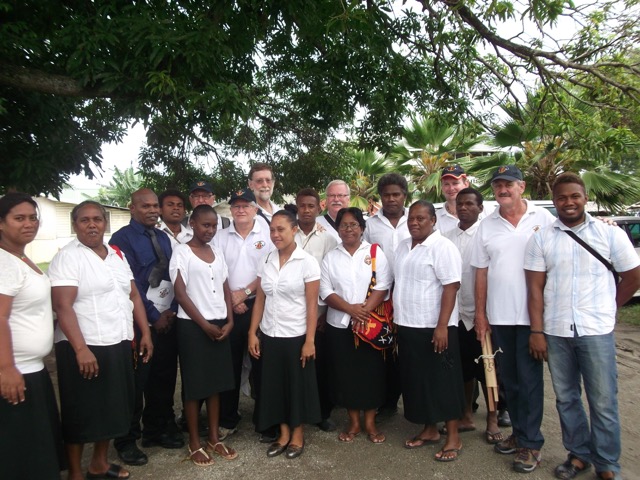 It's exciting to see 3rd Honiara Girls' Brigade Company reopened at the South Seas Evangelical Church, following a gap of over 30 years! Originally established as a GLB company in 1949, the work closed in the 70's but now between 45-50 girls and young women are gathering regularly for GB again, and the four leaders are being kept really busy developing the work that began again in Honiara just over a year ago.
This great story of development is now continuing for GB and BB on the Island as Laeheng Sasabule and the GB Solomon Islands GB team, supported by a training team from BB Queensland earlier this year, facilitated training for 11 GB and 9 BB leaders in the area.
As a result of these links GB Solomon Islands was able to send 5 Pioneers (14+) to Brisbane for the 2015 GB/BB Queensland 'Leadership' program.
This is a story about Girls' Brigade Pacific
Girls' Brigade Pacific is represented in 10 countries in the Pacific, each with their own unique culture. As a Christian Organisation we provide activities that will provide the girls with values and life skills, as they develop spiritually, physically, educationally and socially.
International Vice President: Renelle Nealle