The story of our Salvation and a Message of Hope
Published on March 29, 2021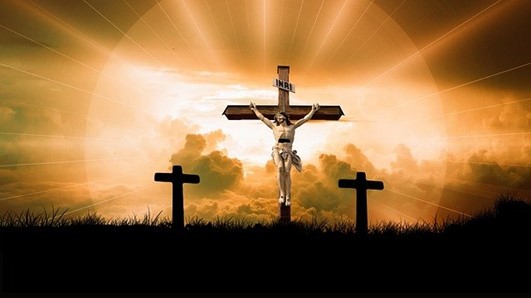 As the world celebrates Holy Week and Easter 2021, The Girls Brigade Worldwide and our Fellowships around the globe, are joining in from local communities that stretch from the Pacific Ocean to the Caribbean. During this strange time, as countries seek to overcome the Covid19 Pandemic with vaccination programs, many celebrations will be online, rather than face to face, but in all of this we seek as GB Worldwide to share our stories of salvation and the message of hope, Christ brings – both in word and deed.
A heartfelt Thank you to all our GB Worldwide Leaders and Volunteers who have stepped up to the challenge., supporting and nurturing the girls in your groups. In 2021 our theme 'Fruitful and Overflowing…. Be Faithful' is even more important as we engage with the Easter Message. The Risen Christ brings us hope and equips us to be faithful and fruitful in all we do.
The theme of God's plan of Salvation, runs through the Bible from Genesis to Revelation. At its heart is Calvary, the place where Jesus died so we could be forgiven. As we read the Scriptures, we see that the Cross symbolises . . .
Salvation: Jesus died a painful death on the cross and He carried the burden so we could be reconciled to God and receive eternal life.
Sacrifice: Christ, who was "in very nature God" (Philippians 2:6 NIV), chose to leave the perfection of heaven and live among sinful people and lay aside His divine authority. During His public ministry, He faithfully carried out God's plan all the way to His death on the cross. Jesus' days on earth are an example to us of the sacrificial life. (Romans 12:1–2).
Service: Jesus said He "did not come to be served, but to serve and to give His life a ransom for many" (Mark 10:45). Christ's supreme act of service was dying on the cross so we might have eternal life. Our Saviour calls us to deny ourselves and follow Him through sacrificial service to others (Luke 9:23). As we embrace a lifestyle of humility and servant hood, we will bring glory to our heavenly Father.
I know that most of us in GB Worldwide are still facing restrictions in our movements/gatherings, and some as mentioned above, still cannot meet face to face as we used to in our GB groups. This can be frustrating, we are fatigued, and we miss each other. But we trust as we wait, that God will strengthen us, enable us to be creative and know that the Risen Christ gazes on us all with love as we seek to serve and follow Him.
We thank God that through technology, we have been able to keep connected, and in fact offer more opportunities to link up for training conferences and recently be represented virtually at the UN Commission on the Status of Women in the USA. Thank you again to everyone who has been able to adapt their leadership style & motivate volunteers. We pray that as vaccines are now becoming available, to help in the fight against COVID19 that soon life will resume to some sort of normality before too long.
I encourage you all to keep engaging with the theme "Fruitful and Overflowing…. Be Faithful" in 2021, that at the heart of all you do, you will have faithfulness in God's kingdom, found in a life of loving obedience and service, despite our circumstances, and reap the joy of seeing the fruit that emerges in GB Groups around the world, and in girls lives.
God's plan and message of Salvation gives us hope, He has conquered death. The Salvation story would not have been complete without the Resurrection, and His Resurrection gives us hope for a new life in Him.
As we celebrate Easter, let us remain faithful and help spread the Gospel of Hope.
HAPPY EASTER!
Peace, Love and Joy… stay safe.
Priscilla.
International President.