In March 2019, members from the International President's Team attended the UN's Commission on the Status of Women (CSW) in New York City.
During this week, the 'Delegation of Hope' attended different workshops and events, participated in negotiations on gender policy and networked with other NGOs passionate about turning up the volume of hope for girls.
Attending CSW enabled GB International to contribute its unique faith-based Gospel hope perspective, influence global policies affecting girls and women and network with high-level individuals and organisations leading to collaborative partnerships.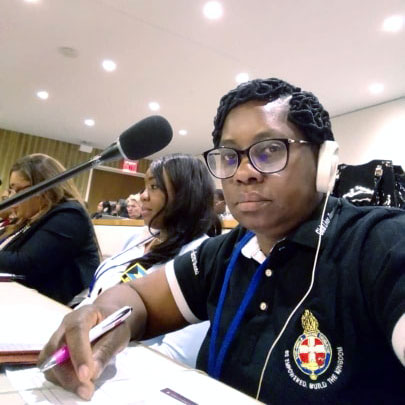 Representing GB International at the United Nations was International President, Mrs Priscilla P. Penny (Zimbabwe). She was accompanied by International Treasurer, Mrs Betty McComb (England & Wales) and two International Vice- Presidents – Ms Quindell Ferguson (Caribbean-Americas) and Dr Claire Rush (Europe). The team prepared for this exciting opportunity for several months by participating in several seminars and online calls.
Girls' Brigade International President Mrs Priscilla Penny from Zimbabwe shares: 'It was great to see GB sitting at the table. We have met and networked with so many women of faith. We have participated in exciting presentations on female empowerment, leadership training for girls and persecution and abuse of women because of their faith. We joined in discussions on how we can work together with other Christian faith organisations. We have sat in the CSW63 Sessions and petitioned governments to commit to the protection of women and girls. We are thankful that GB has an opportunity to add its voice to this influential global place of power!'