ICGB 2022 – Equipping Workshops
Published on March 9, 2022
On Saturday 2nd April 2022 Girls' Brigade International will be running 4 workshops as part of virtual ICGB.
These are open to all GB members.
All of the sessions can be booked via Eventbrite here.
1 – Governance – a tool or a straight jacket – 1pm GMT+1
Facilitated by Ms. V Aitchison.
Vivienne joined GB at the age of 7years and, through the witness of faithful local leaders, gave her life to Christ at a GB camp. Passionate for the organisation that brought her to faith Vivienne has served as a volunteer throughout her life first as a local officer and then in District, Regional and National Roles. She was privileged to have served as Girls' Brigade's International President from 2014-2018, having been VP for Europe from 2006-2014. Professionally, Vivienne is an experienced headteacher, has been an Inspector of Church Schools and a Headteacher mentor. She is still involved in the training and support of newly qualified teachers as well as in Leadership Development. She has served the local Diocese by providing training for School Governors on such things as understanding their role, running effective meetings and managing change.
This workshop is designed for those serving, or interested in serving at Regional or National levels on executives, governing boards, management committees or similar bodies.
All national leaders/executives are expected to attend.
Exploring:
The importance of using good governance as a tool which ensures both legal compliance and strategic oversight of GB in your country.
It will highlight the Governing Body's role in maintaining a clear focus on the missional aims of the organisation.
It will provide a check list of good practice to examine the potential and actual effectiveness of your governing body.
It will give Practical tips for the management of effective board meetings.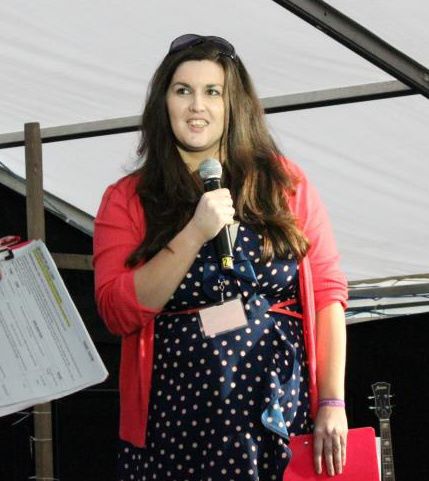 2 – GB the Advocate – 7am or 1pm GMT+1
Facilitated by Dr. Claire Rush.
Unfortunately the world is still an unfair place for many girls.
Come and join Dr Claire Rush, Vice-President of GB International, to learn how we can be more intentional and strategic in our advocacy skills in Girls' Brigade. This interactive webinar will equip leaders to understand advocacy and help young women in their GB groups transform injustices in their own communities. It will also introduce the new She Speaks: A Gender Justice resource, a free programme from GB International.
3 – GB in mission – 7am GMT+1
Facilitated by Rev. Dennis Pethers.
Dennis grew up in the East End of London in the UK and for the early part of his life knew nothing of church, Jesus or the Christian faith. He discovered the truth about Jesus while reading 'Mere Christianity' sitting on a train outside of London Liverpool Street railway station. Since coming to faith in Jesus, Dennis has always had a passion to see a global movement of evangelism.
Dennis is now the International Pioneer of 'The Rooftop' a global movement that is helping churches across the world to 'Join Jesus in His mission'. They do this as they journey through a process that begins on a rooftop and then helps them to engage with, and make disciples of people who are beyond the walls of the church.
Dennis spends much of his time travelling across the world speaking at conferences and events as well as equipping Christians and churches to communicate the message of Jesus in ways that makes sense to people who 'don't know that they don't know Jesus'. Dennis is a great friend of Girls' Brigade; he has been national chaplain of GB England & Wales and also spoke at the International Conference of GB in 2018 in Zambia. In addition to his speaking and equipping ministry Dennis is the author of several evangelistic resources and books.
Dennis is married to Lynn and they have three grown up children – Gregg, Scott and Amy. He is a passionate fan of Everton FC and loves to play tennis.
This session will be exploring:
Mission from a biblical perspective
Why are we doing what we are doing?
What are we doing ?…Sharing innovative ways of doing GB
What are some of the things that we can do better and those that we are not doing that we can do?
4 – Fun and games with GB – 1pm GMT+1
Facilitated by the GBI team.
Watch this space for more information.
All of the above sessions need to be booked via Eventbrite here.
Please do not book onto multiple sessions that are running at the same time!
Book before Thursday 31st March to secure your place.
Zoom links for each session will be sent once booking closes.
You can check UK current time and the time in your own country here.