Wednesday 16 March, 1200-1330 GMT
A Girls' Brigade International event at UN's Commission on the Status of Women.
You must register here if you're planning to attend.
Christian young women's voices are often missing from the conversations about climate change – particularly those from small nations. Girls' Brigade International is passionate about amplifying their voices!
Girls' Brigade leaders from British Virgin Islands, Nigeria, Papua New Guinea, Philippines and Zambia will share how climate change has impacted their own families and communities as well as how they are advocating for change thus demonstrating how engaging young women of faith is critical in ensuring the successful implementation of SDGs and achieving gender and climate justice.
To join us for this exciting and dynamic conversation, you need to register here: https://forms.gle/TNQCPdrnn3PM4dRF8
The session will close with a panel discussion at the end on why engaging with faith-based organisation on the issue of climate justice is important. Contributors include: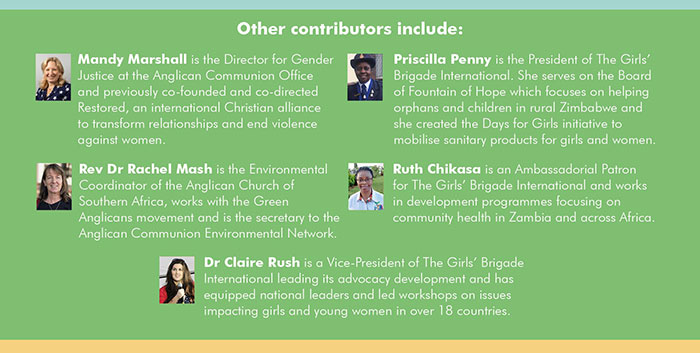 Please support the team with your prayers and by registering to join the session live: https://forms.gle/TNQCPdrnn3PM4dRF8